COMFORT. TECHNOLOGY. EXPERIENCE.
Healthcare is taking inspiration from hospitality to modernize and revolutionize interiors that are inviting – where people can be productive while they wait, and feel comfortable. They want to remain connected to their offices, family, and obligations, even though they are lined up row after row for long waiting times.
bfd interiors is entrusted with healthcare design, finish specification and furniture procurement to create patient friendly interiors that are both environmentally hygienic and serviceable for many years. The goal is to blend both the business of healthcare and the well-being of patient care.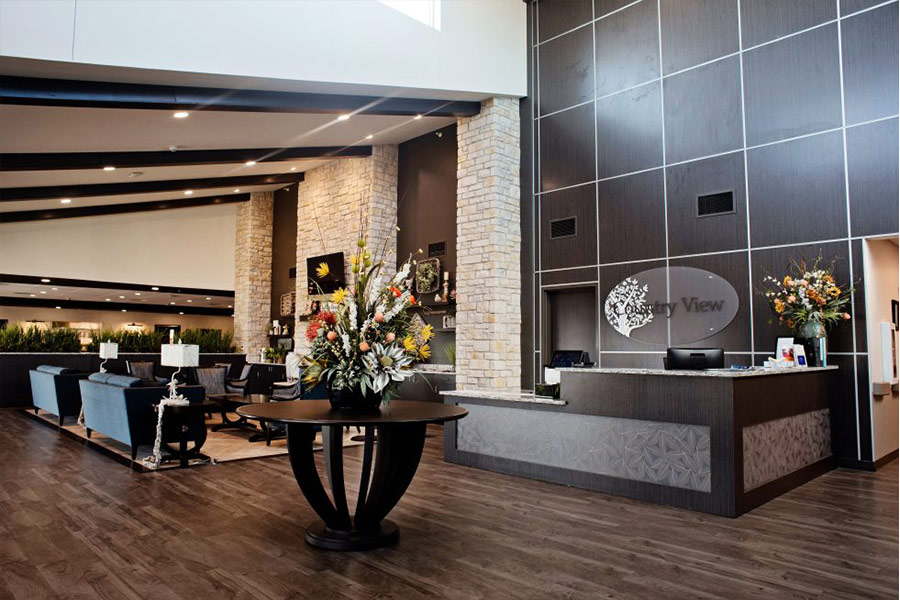 If you could enhance your healthcare practice by making your patient's waiting spaces softer, calmer, and technology accommodating, would you?

our healthcare projects
Permian Regional Medical Center
Chieftain
2020-01-01T19:13:58+00:00
Community Health Center of Lubbock
Chieftain
2023-06-12T18:41:38+00:00
Country View Living
Chieftain
2020-01-01T19:14:53+00:00