TAKING CARE OF YOUR TALENT
Clients want more variety and more choices. So do employees.
The days of the cookie-cutter office planner is dead. Today's designer must specialize as a workplace strategist, and in addition to planning for function, style and productivity, she must also blend culture, technology, business processes, functioning protocols, IT, image and brand into the design equation. Because in today's market, it's all about the best talent, and the best retention incentives. We live in a time when five generations are converging in the workplace, and they all work differently. They all have different expectations and needs. Today's talent wants to work flexibly, have access to focus and amenity spaces, all in a socially connected interior. This concept of "hoteling" has been influenced from the early days of the Google standard, and businesses of all sizes must now look for ways to attract and retain top talent.

CREATIVELY BLENDING AESTHETICS
Resi-mercial – It's a real thing. The design lines are blurring between commercial/residential furnishings and today's corporate design. Think of it as commercial toughness, with residential style, materials and comfort.
We represent furniture, glass walls systems, raised flooring solutions, technology integrations for sound control, smart conferencing, and more.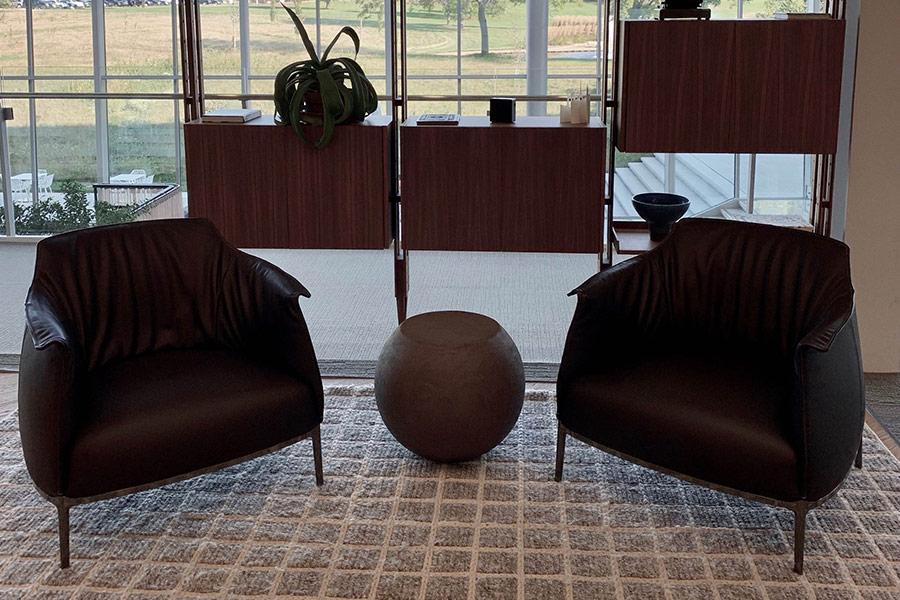 We partner with designers, planners, and contractors all over the country. bfd interior's absolutely respects your customer relationships – when working with us, YOU are our client in these projects, and we are absolutely and resolutely loyal to you.